Recorded live in concert at Eton College, March 2017.
Recorded live in concert at Eton College,  March 2017. Available as an audio recording on Onyx Noir via NMC Recordings.
Onyx's newest release, Onyx Noir, celebrates the British jazz scene with 12 new works from 12 of the greatest contemporary jazz composers. To continue the celebration, Onyx have released a new music video to Laurence Cottle's 'Holy Chalcedony'.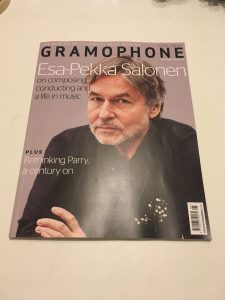 It's always a good day when you get a recording review in Gramophone and we have had one or two over twenty five years. However imagine our joy to find out that in the June issue we have reviews for Fanfares and Onyx Noir. The Chandos Fanfares with John Wilson is described as a "superb…
Terrific sound and playing.
Guy Rickards, Gramophone Magazine on Onyx Noir
A superb disc by Onyx Brass.
Guy Rickards, Gramophone Magazine on Fanfares