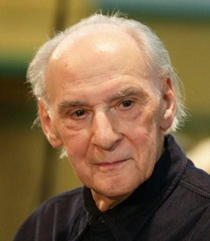 We have back to back lunchtime concerts at educational establishments coming up in November and sees us working and performing with a number of their students as well.
Thursday 3rd November and it is our annual visit for the lunchtime series at Imperial College. For this we will be celebrating the 90th Birthday of Joseph Horovitz and a performance of one of the staples of the quintet repertoire, The Music Hall Suite. Also to carry on with our tradition of bringing new music to the series, we will perform the world premiere of Gwilym Simcock's Stomp and the London premiere of Mark Nightingale's For Rosie. Alongside all this we will work with students from Imperial and the Royal College of Music and play a Horovitz fanfare and Tim Jackson's Variations on a Theme by Thomas Tallis.
Friday 4th November and we move on up to Birmingham and combine a workshop with the students of the Conservatoire and a lunchtime concert based on similar repertoire.
Have to say we are very excited to be bringing some more of our new jazz inspired pieces to you all as well as revisiting a piece that we played at our very first show some 23 years ago. Look forward to seeing many of you at these 2 public concerts. Details on our website.