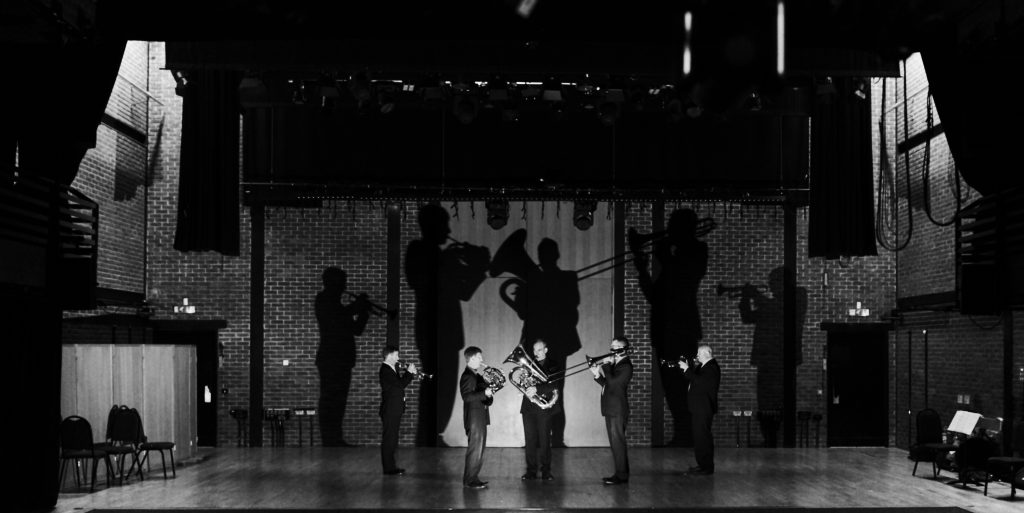 Onyx Brass is one of the rare breed of chamber ensembles whose musical and technical virtuosity is matched by the accessibility and vitality of their presentation. Their mission is to have their extraordinary abilities at the disposal of the music at all times, and to play music of the requisite quality to reflect the status of the brass quintet as a serious medium for chamber music. The richness and warmth of their sound is remarked upon by all who hear them.
Niall Keatley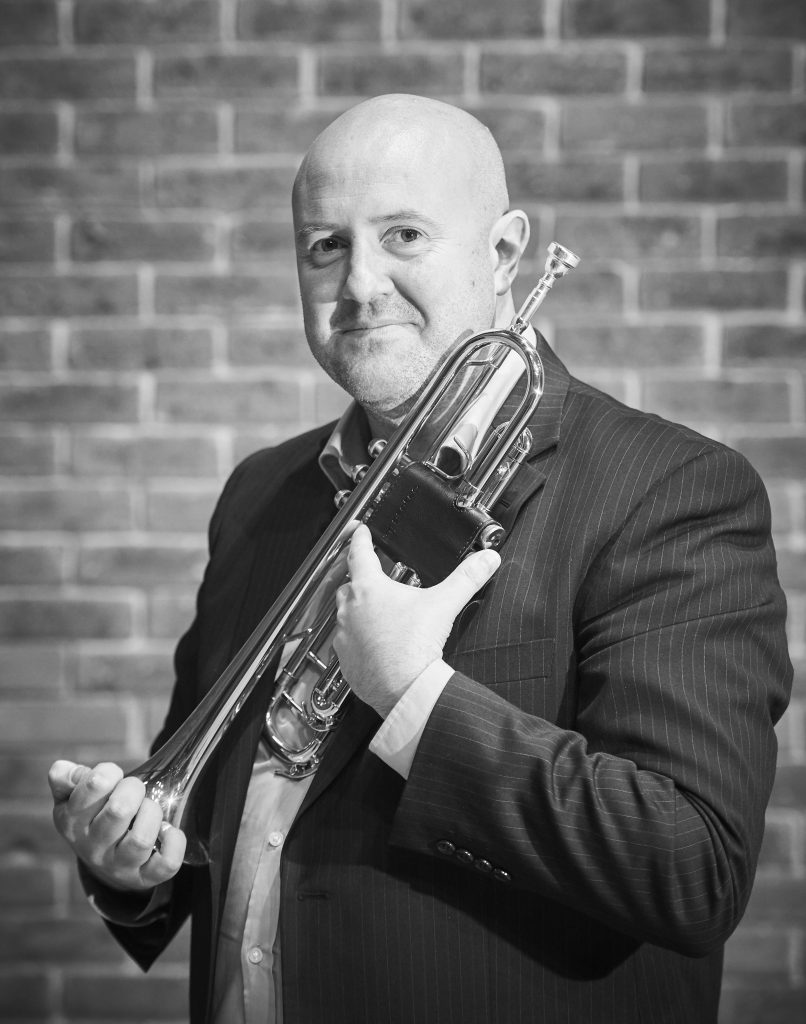 Niall became a member of Onyx Brass in 1999 after founder member, Duncan MacNaughton, left. He is currently Third Trumpet of the London Symphony Orchestra, a position he has held since 2017, and is now also in demand as a guest principal trumpet with orchestras across the UK. Before the LSO, Niall was in the Royal Philharmonic Orchestra. He is Professor of Trumpet at the Royal College of Music in London and is a B & S artist alongside Alan and Amos.
Alan Thomas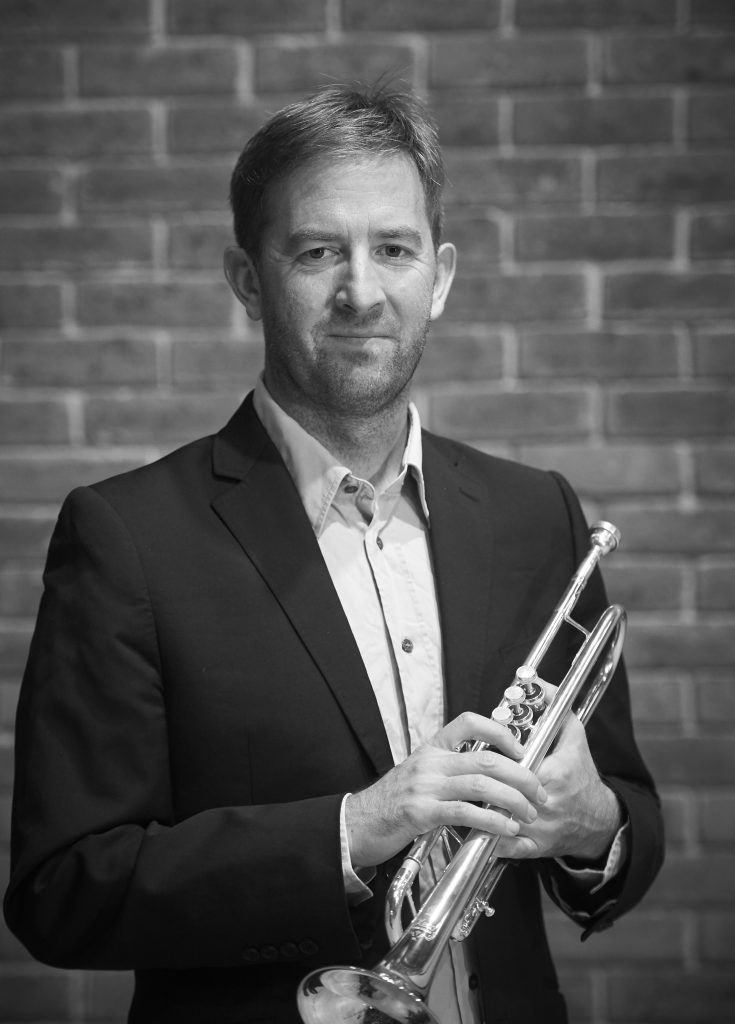 Alan joined Onyx Brass in 2013, replacing Brian Thomson, and combines this position with a busy, varied career across many musical disciplines. He holds the position of Joint-Principal Trumpet with the City of Birmingham Symphony Orchestra and is a member of the brass septet, Septura, as well as being in demand as soloist, guest principal, and chamber musician with many other ensembles. He is Associate Head of Brass at the Royal Birmingham Conservatoire and Professor of Trumpet at the Royal College of Music in London as well as trumpet tutor for the National Youth Orchestra of Great Britain. With Niall and Amos, Alan is a B & S artist. Away from the trumpet, Alan enjoys running, cycling and generally keeping fit outdoors.
Andrew Sutton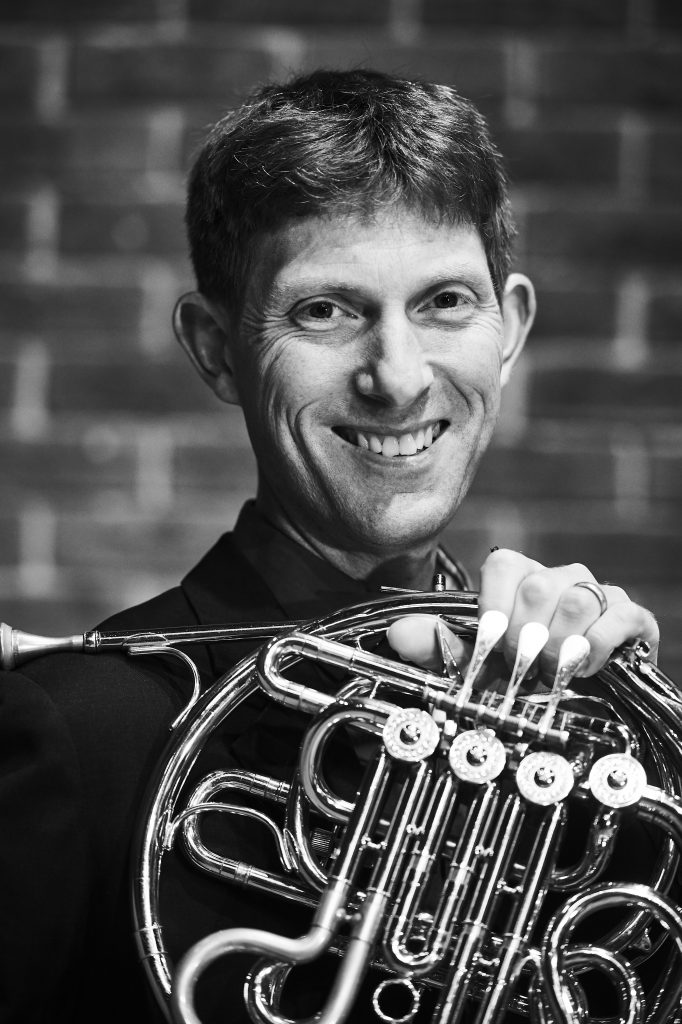 Andrew has been a member of Onyx since 1995 when David Pyatt, the founding horn player left. He currently holds the position of Sub-Principal Horn of the Orchestra of the English National Opera, a post held since 2000. He also a member of the English Chamber Orchestra and works on a freelance basis with many other orchestras and ensembles. Andrew teaches horn at Eton College. Away from music he is a keen cyclist, enjoys walking Phoebe, his black Labrador, and with Dave, a member of CAMRA, the Campaign for Real Ale.
Amos Miller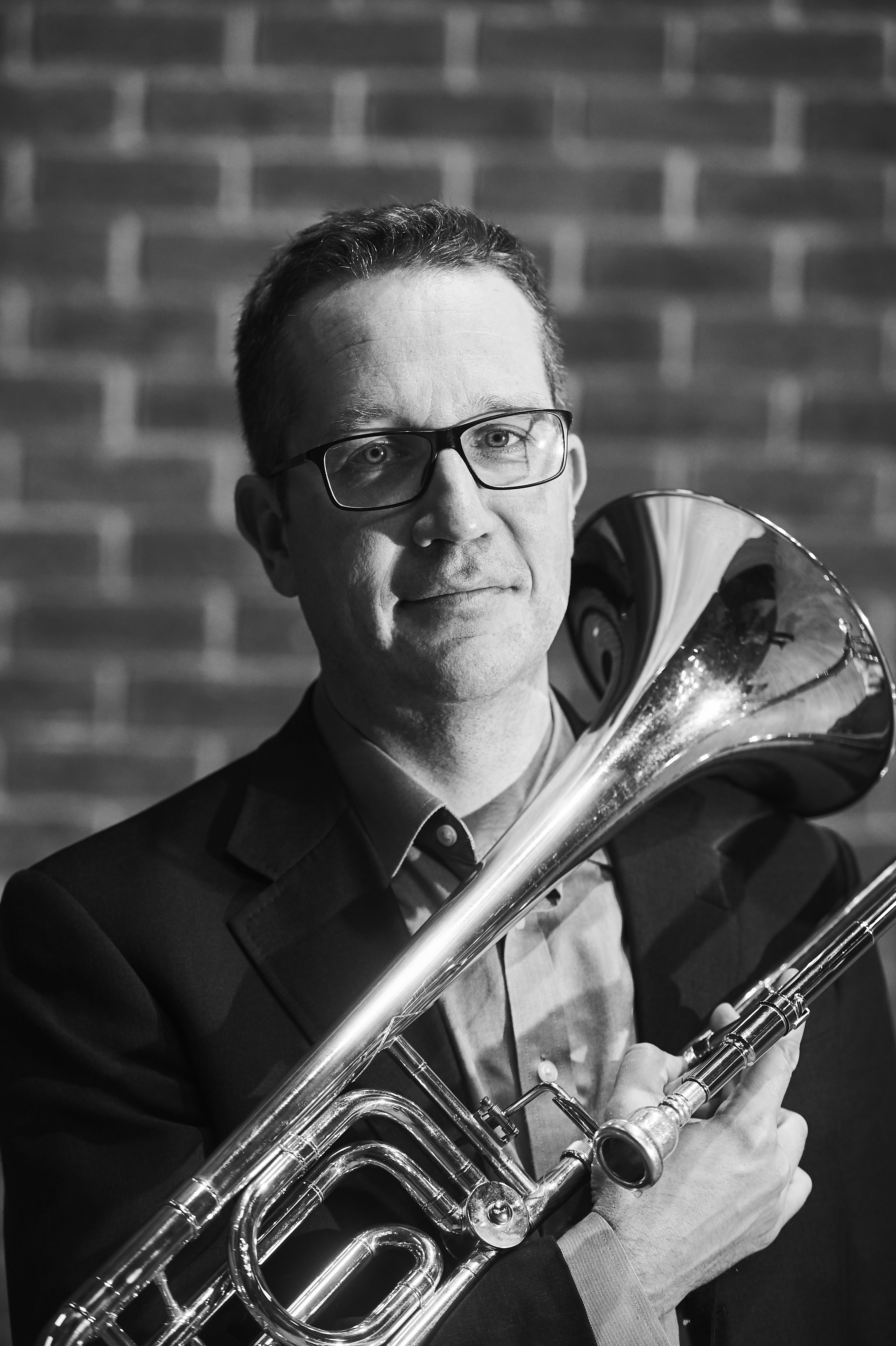 Amos, alongside Dave, is one of the two founding members of Onyx Brass. He is a member of the Royal Ballet Sinfonia, the orchestra of the Birmingham Royal Ballet where he holds the position of Principal Trombone. He is also a member of the City of London Sinfonia and a busy freelance musician, in demand with many orchestras and recording studios across the country. Since 2018, Amos has held the post of Head of Brass at the Royal Birmingham Conservatoire. Along with Alan and Niall, Amos is a B & S artist. His interests away from music include photography, cooking and being a sofa-based sports fan.
David Gordon Shute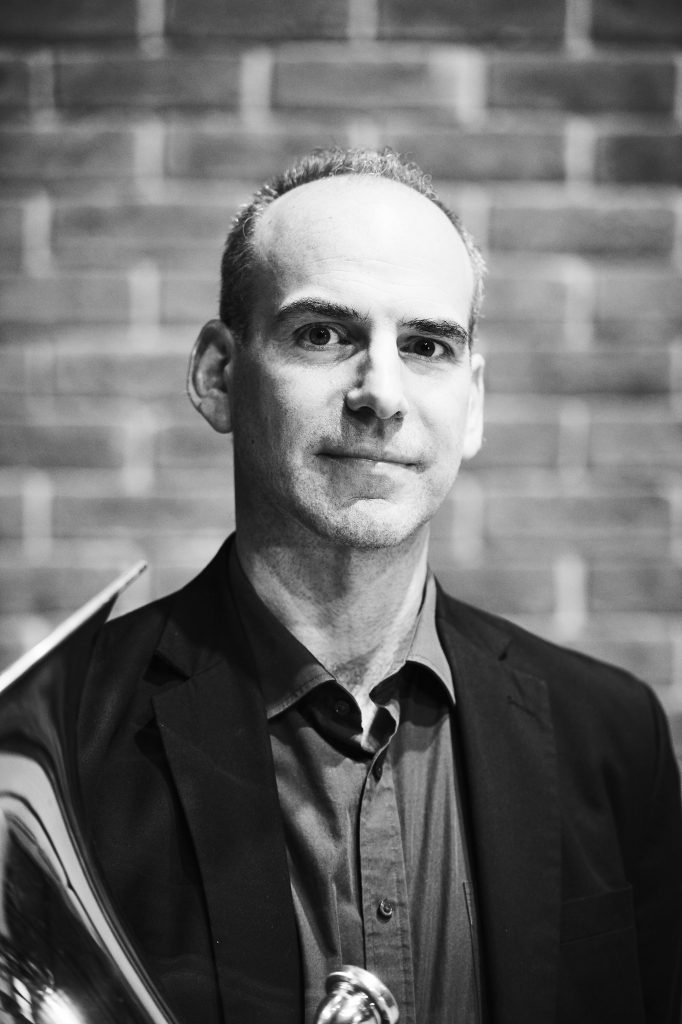 Dave, alongside Amos, is a founding member of Onyx Brass and combines his work for the quintet with being Principal Tuba in the Royal Ballet Sinfonia, the Orchestra for Birmingham Royal Ballet. He is tuba teacher and Head of Brass at Eton College and for the last few years, has been Principal Conductor and Music Director of the Cardiff University Symphonic Wind Band and the Hertfordshire County Youth Wind Sinfonia. In 2017, Dave received full accreditation from Humanists UK to be a funeral celebrant.