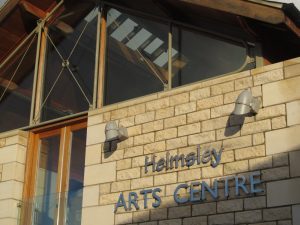 A quick two day trip of North East England is on the agenda this February with a visit to Newcastle University and Helmsley.
9th February and we are working with students of the brass department of Newcastle University. This will lead them to join us for our lunchtime concert which includes premieres of music by Mike Walker and Liam Noble alongside the Leiston Suite and Fanfare by Imogen Holst. Liam (Imaginary Dance) and Mike's (Let Her Go) music are two more pieces from our ever expanding jazz project. The concert is at 110pm at the Kings Hall in the University.
The next day on the 10th and we travel a little south to North Yorkshire and will be based in Helmsley. The daytime sees us visiting schools in the local area to hopefully inspire the next generation of brass musicians then few hours off before we will give an evening recital at the Arts Centre. This too will include the music of Imogen Holst, Mike Walker and Liam Noble but also some of our favourite fugues and romantic music from On an Overgrown Path.