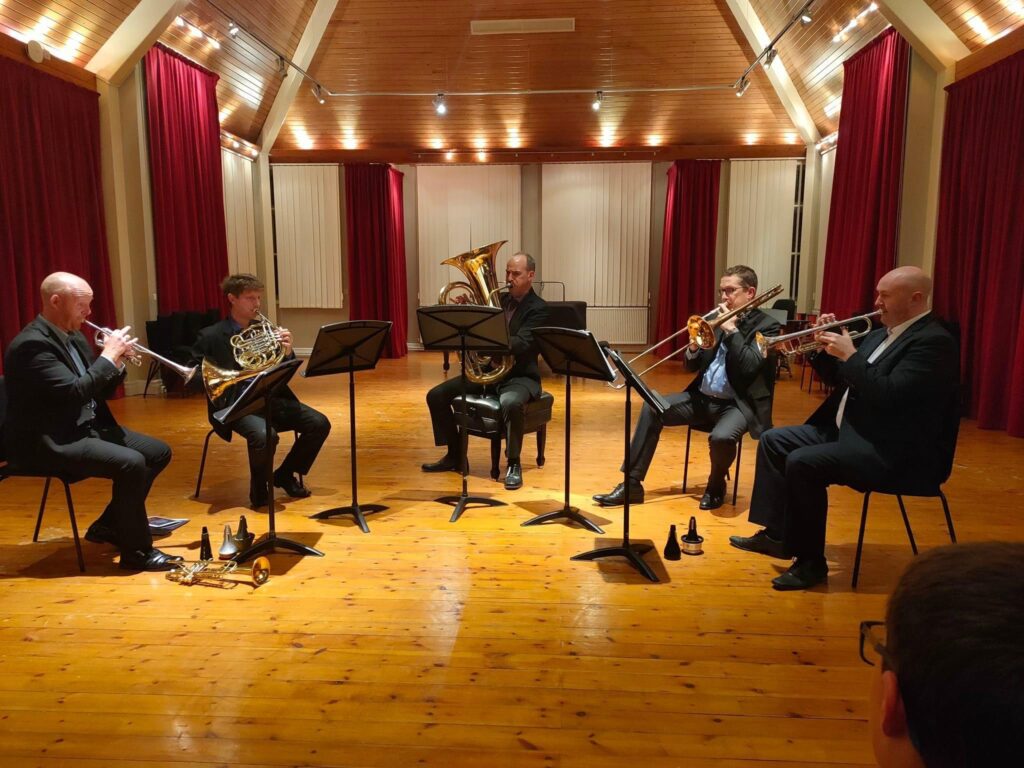 November saw us having a day coaching and performing with the pupils of Repton College and Prep schools in Derbyshire. We spent the daytime working with two very fine brass groups taken from each school, playing such eclectic pieces as Handel's Music for the Royal Fireworks, and Rick Astley's Never Gonna Give You Up! Some excellent brass coaching in evidence from the Repton brass tutors, with the quartet from the Prep school especially impressing us with their discipline and attitude.
Onto the evening and a concert putting everything together from the day mixed with solo quintet numbers from us. What's more we were looked after like royalty and made to feel so welcome by all the staff, parents, and audience members. A pleasure from start to finish.
A huge thank you to trumpeter, Steve Lee for stepping in at the last minute.