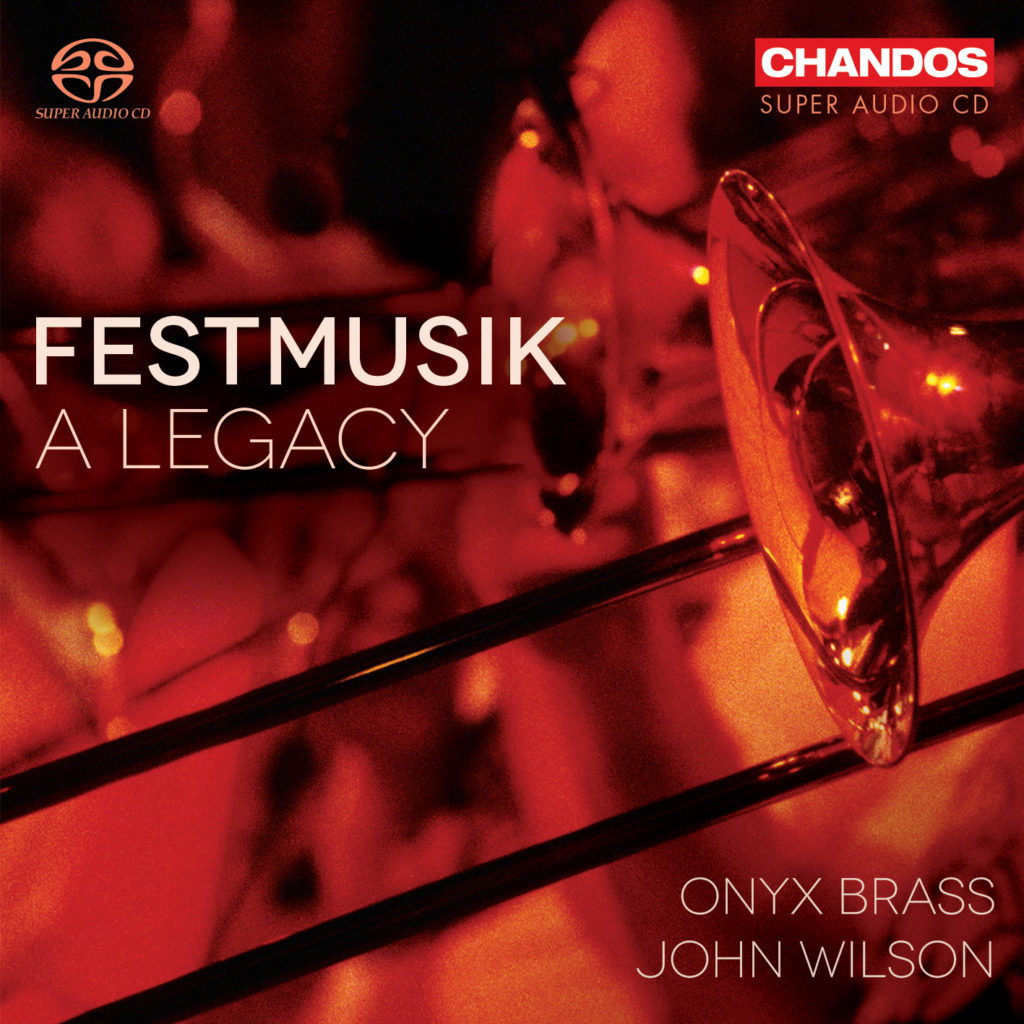 News hot off the press is that the long anticipated release of Festmusik: A Legacy is to happen on 30th April 2021. Recorded by Chandos Records, it features Onyx alongside John Wilson and Septura in an uplifting new rendition of the eponymous Strauss work for brass. Alongside this are new transcriptions of Zwei Gesänge by Strauss for 16 part brass choir and music for quintet by Schumann, Brahms, Mendelssohn, Rubinstein and Franz.
The recording is based around a collection of letters, long forgotten by the Gordon Shute family until they were re-discovered and passed on to Dave where he found they were written by all of the above composers and concern music all recorded here.
Keep your eyes peeled on social media over the next few weeks as we will be releasing a number of videos across our platforms previewing the amazing music we recorded.
Festmuisk: A Legacy is available now for pre-order and to purchase and stream across all major services from 30th April.