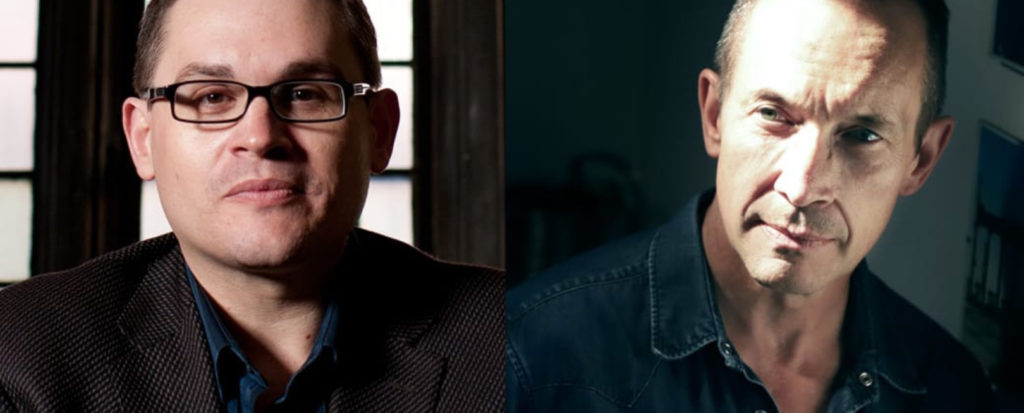 It's JAM on the Marsh time, and this year is especially exciting due to live audiences being allowed back after last year's virtual offering. In keeping with the festival's commitment to commissioning new music and giving second (or more) performances of these commissions, both concerts we are involved in contain world premieres and the revisiting of past performances of music previously commissioned by JAM.
Composition Workshop
Before our concert performances, on 13th July sees us taking part in a day specifically for workshopping new compositions with composers of their sketches of music for brass and organ. This is a new venture for JAM in 2021 and the project began with the individual members of Onyx recording short video tips for airing on the JAM YouTube Channel.
Following these video tutorials, sketches has been submitted by composers to the JAM panel to look over and six have been chosen for inclusion in the workshop day that is run by eminent composer, Paul Mealor, alongside ourselves and organist, Francesca Massey. The day itself, while talking about specific pieces, is free to attend and open to all, starting at 10am at St Leonard's Church, Hythe.
Evening Concert
Staying at St Leonard's, that same evening sees Onyx Brass, Francesca Massey, and John Frederick Hudson, join forces to give a concert of brass and organ music containing works by Eugene Gigout, Rory Boyle, Judith Weir, Malcolm Arnold, Francis Pott, Maurice Duruflé, and a world premiere from Charlotte Harding. In what promises to be an exciting concert at this beautiful location, it is also a new departure in programming works that are solely for brass and organ without choir. Follow this link for more details.
Celebrating Commissions Over Three Decades
We return to Hythe on 17th July for a more traditional festival format concert that sees the performance of three pieces commissioned in each of the last three decades by JAM. We will be joined by a fabulous cast of performers with Claire Seaton, Rebecca Afonwy-Jones, Mark Le Brocq, Julian Close. the Caritas Choir with Simon Hogan playing organ.
First is the very first commission for JAM and Jonathan Dove's Far Theatrical's of Day. A piece that has become a firm favourite, since its premiere in 2003, its success has seen it performed widely across the globe. Next is Paul Mealor's Now Sleeps the Crimson Petal, a set of four unaccompanied vocal texts based on the rose. The last piece to be performed is a world premiere and a new commission for the festival by Jack Oades, Between the Storm Clouds and the Sea. Directed by Paul Mealor's himself, the concert is again at St. Leonard's Church, Hythe, and commences at 8pm.