Tuesday 13th July sees us return to a live audience for the first time in 2021 and only the second time since the pandemic began back in March 2020. While we haven't been idle, returning to a semblance of normality is hugely exciting and it's fitting that one of our main supporters, JAM, are giving us the chance to perform again at their festival in Kent.
The concert is a collaboration with organist, Francesca Massey and includes established works and new commissions for brass quintet, organ, and the combined forces of the two. We are so pleased that JAM's support of contemporary music mirrors ours, allowing us to perform the world premiere of Rhombus by Charlotte Harding. This is our first collaboration with Charlotte and we are very much looking forward to bringing audiences another fantastic Onyx Brass commission.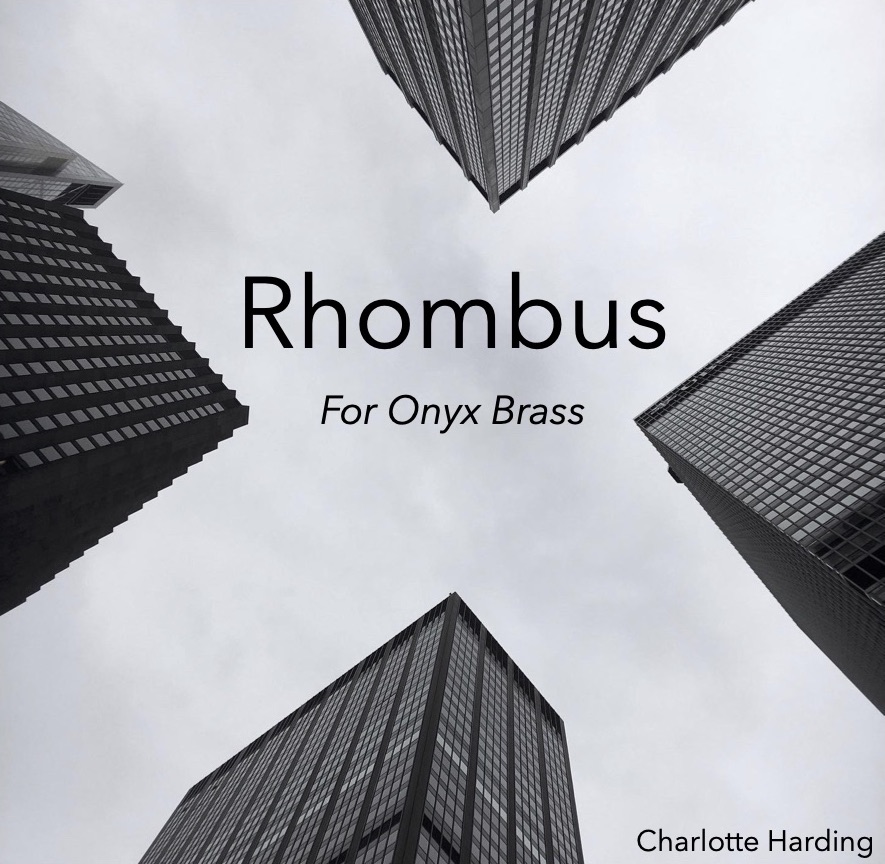 An Ivor Award winner, Charlotte Harding's music fuses many cross-genre influences, with Rhombus taking its inspiration from a trip to USA. As an introduction to the work, Charlotte writes;
"Rhombus was inspired by a visit to New York in January 2020 and in particular, a photograph I took looking up from the corner of a block to the skyscrapers above. It made me think about how New York is this endless jigsaw of geometric shapes – even the sky seems to be carved into squares, rectangles and rhombuses. However, for me, the spirit of New York, the people, the stories, the movements and history – it could never be contained into two dimensional boxes or buildings.

The musical material explores this antithesis with straight metallic lines and chords reacting and fusing with twisting, jazz-infused lines, riffs and fanfares."
This is one of three visits Onyx Brass is making to the JAM Festival this year along with a composers workshop, also on the 13th and a concert with Caritas Choir on the 17th July performing works by Paul Mealor, Jonathan Dove and Jack Oades.
For more details about all of the above events, including tickets and programmes, visit the JAM website.
For more details about Charlotte Harding, visit her website.
For more details about Francesca Massey, visit her website.