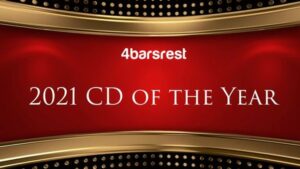 Coming to the end of the year and a number of publications and commentators are pulling together their best recordings of 2021 and its good to see Festmusik: A Legacy is receiving its fair share of attention.
First piece of silverware has been awarded by the website, 4 Bars Rest, and its CD of the Year. Beating the Mike Lovett Brass Pack and Black Dyke Band, the award by the popular brass site was judged by an esteemed panel of artists, which commented:
"It is a superb release that was a clear winner — claiming nine first choice preferences from the panel and numerous other podium places'
Visit the 4 Bars Rest website to read more and hear Dave interviewed and accepting the award.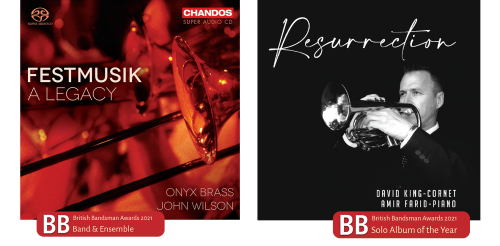 Walking away with another trophy, Festmusik claimed another top spot in the Band and Ensemble Recording category for the British Bandsman. Similarly a clear favourite amongst the judging panel, Lee Harrelson commented:
"A tour-de-force of symphonic brass chamber music… A fascinating concept and a remarkable recording brimming with all the splendour of the Romantic era"
Visit the British Bandsman website to find out more.
Also two other commentators have given it noteworthy mentions with a Highly Commended award from Brass Band World and Robert Hugill of the classical music blog, Planet Hugill, includes it with his 2021 record review.
Looking through all the names that we appear alongside in these awards, its humbling to think that this recording has been picked to be included with artists of such great esteem.