May 19, 2020, 10:00 am
Onyx @ Wells Cathedral School
A day working with musicians of the school followed by an evening recital.
The Oynx Brass players were really good teachers and nice to play with.

Theo, Year 5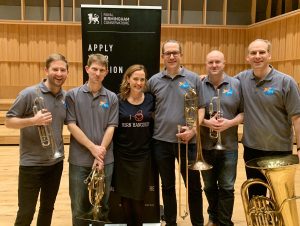 January 20th 2020 saw Onyx visit the Great Birmingham Brass Fest 2020 which was held at the Royal Birmingham Conservatoire and organised by our very own Amos Miller who is head of brass at the conservatoire. From performing two world premieres to appearing alongside horn playing superstar, Sarah Willis in one of her Horn Hangouts,…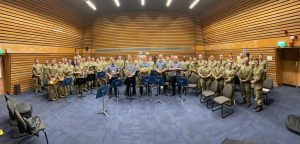 January 6th saw Onyx Brass spend a day working with the brass musicians of the Household Division at Wellington Barracks. Split up into informal discussions and some joint blowing, it gave us a great opportunity for us to get some rehearsal in for our joint concert at the Royal Military Chapel at the Barracks on…
Their virtuosity is absolutely staggering…They are brilliant!
Sarah Walker, Sunday Morning, BBC Radio 3
Mr Nicholas Gryffith, His Galiard by John Downland, transcribed by Timothy Jackson. Taken from the suite, Five Movements from Lachrimae. Recorded at St George's Guildhall, King's Lynn on 27th October 2019.