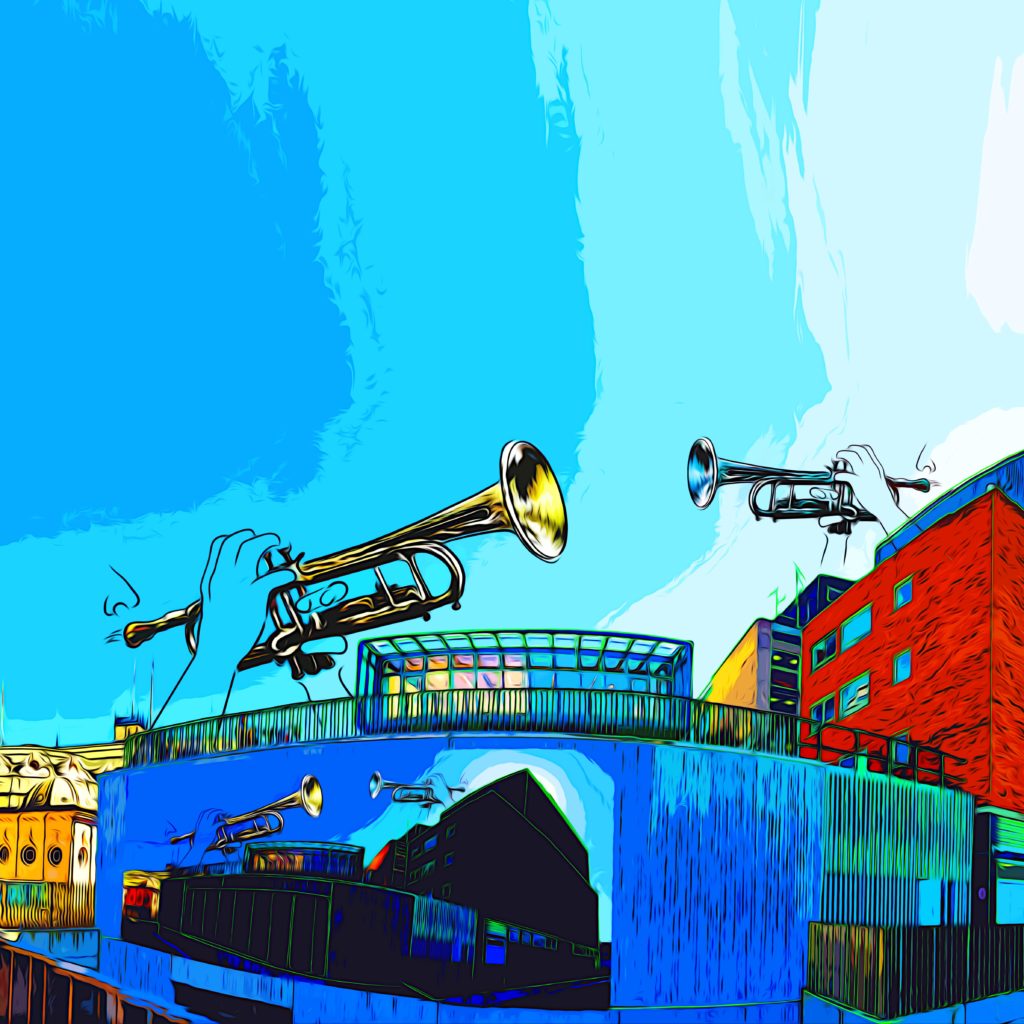 Saturday 28th August sees Onyx Brass visiting Eastbourne to perform the premiere of Clive Whitburn's Music for Rooftops. In what will be a perfect piece for our outdoor, socially distant times, it forms the centre piece of a recital taking place on the balcony of the town's Congress Theatre.
The composer writes:
"As dusk falls at the end of a long late summer Saturday, Onyx Brass, fortified with 3 additional trumpets, will premiere Clive Whitburn's Music for Rooftops.
In the first half of the concert, Onyx will perform music by will perform Maynard, Bach, Shostakovitch, Arnold, Harding and Rebello.
The second half is devoted to Music for Rooftops. With a 'relay' of additional trumpets on the high balcony of Eastbourne's newly opened Welcome Building and the roof of the iconic Congress Theatre, the sound will ricochet and swirl majestically above the audience, seated in Devonshire Park below. This will be an extraordinary piece of music in extraordinary times.
Music for Rooftops will also feature artwork made by Cliff Crawford in his virtual reality studio projected onto a giant screen, suspended just below the quintet.
This musical event will challenge, excite, inspire and enthral. An expression of hope, Music for Rooftops offers a unique opportunity after such a turbulent period. It is sure to be a magical moment".
Should the weather be unusually autumnal, the concert will take place inside the Welcome Building and Music for Rooftops will be live-streamed on Coastal Currents and Audiotrope Channels. This whole project has been made possible due to the generous support of Arts Council England.